Make a one-time donation via credit card below. (Click here to make a recurring donation).
10 Days of Giving Campaign
$13,125
of
$10,000
raised
Day 10
Over 10 years we've unchained over 2,200 dogs and provided spay/neuter to over 4,300 pets. How'd we do it? With the help of an awesome group of volunteers. Building the fences; transporting dogs to and from their veterinary appointments; delivering food and other supplies – our volunteers put our mission into action. We simply couldn't do the work without them.
You know who else is vital to this work? You! Your support helps us ensure that we can keep these life-saving and life-changing services in place.
Please support our 10 Days of Giving Campaign today:
=
---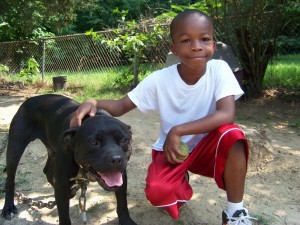 Financial Contribution
The Coalition is a registered 501(c)3 non-profit organization, so your donation is tax-deductible.
We also hold special events throughout the year which require sponsorships. Please contact us if you are interested in sponsoring an event and receiving recognition for your business or group in return.
To donate by mail, send donations to:
Coalition to Unchain Dogs P.O. Box 3259 Durham, NC 27715
In addition to financial donations, we also welcome donations of time and materials to help build fences and dog houses. We are always in need of the following materials:
New or gently used igloo or plastic style dog houses
Indoor wire crates
Medium and large plastic airline crates
New or gently used 5′ and 6′ chain link fencing
New or gently used 5′ and 6′ welded wire fencing
5′ (or taller) dog kennel panels
6 1/2′ & 7 1/2′ metal T-posts
5′ and 6′ walk-through gates (42′ wide)
8′ x 4 x 4 wood posts
Dog food
Wheat straw and cedar shavings
To volunteer your time or offer materials, please send an email to lori@beyondfences.org.
More Ways to Help

Rover is an online nationwide network of over 40,000 sitters. When you book dog boarding in Raleigh with a sitter who has the Coalition to Unchain Dogs donation badge on their profile, you're the helping us out *and* giving your dog a loving companion while you're away.